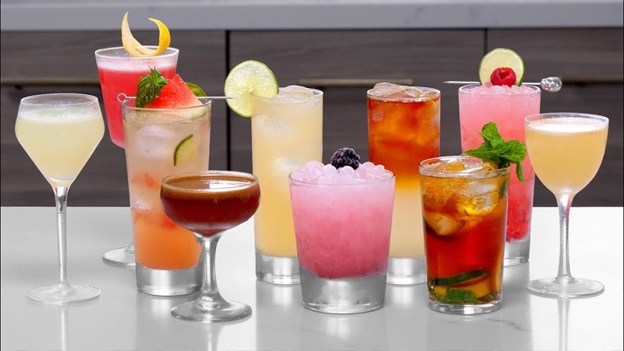 Out of the hundreds of alcoholic drinks in the world, wines are the most elegant. You have to have the palate to taste the different notes that different kinds of wine have in order for you to appreciate it fully. There are many kinds of wine, with some brands being around for hundreds of years. You will also find tons of magnificent wine brands with unique flavors in Italy, and one of these is Rosso Vermouth. These kinds of wines are unique because they contain not only the usual grapes but also other spices, botanicals, and spirits that fortify the wine.
9diDante is one such brand that offers Rosso Vermouth, a delicious kind of artisanal wine. Started by two amazing wine lovers, Alex Ouziel and Master Blender, Mario Baralis, they managed to create a Vermouth that's delicious and made from top-notch craftsmanship that could in turn create a new blend of Vermouth in this generation.
Creating the Most Delicious Cocktails with Rosso Vermouth
9diDante made sure that their Rosso Vermouth can be enjoyed alone, but they also created cocktails that can create a unique flavor profile which can be enjoyed at any given time. This wine has brought a new character to your favorite cocktails, thanks to its botanical flavor that is very unique and exciting. Whether you are a professional mixologist or bartender, or just starting out, these cocktail ideas will give you something new to try out and perfect.
There are many kinds of cocktails where Vermouth can be used, but the top three are the following: Negroni, Negroni Sbagliato, and the Manhattan. These are the kinds of cocktails that are being enjoyed in different parts of the world, and you can easily create these too. With 9diDante's Rosso Vermouth, you can drink a premium quality cocktail and wine at the comfort of your home.
Where did 9diDante Come From?
If you are a fan of Dante's Inferno, you should know that this is where 9diDante originated. The La Divina Comedia is a poem by Dante Alighieri created in 1320. It tells the travels of Dante through Hell and Purgatory, while on his way to Paradise. 9diDante comes to life as a Vermouth and modern liquid version of the poem. Once you take a sip of the drink, you will feel what Dante feels in the poem.
Exploring the unique wonders of Vermouth starts by understanding where it came from. And with botanicals and spices added to its unique flavor. 9diDante makes sure to provide the best Vermouth flavor that represents what it is all about. Explore and become a fan of Rosso Vermouth through 9diDante now.
Thanks to the wonderful flavors of Italy, many are inspired to create their own unique wine. And Vermouth is one such wine of which you can easily adapt to thanks to its versatility. Drink it as is or make a cocktail. It's your call and your preference.