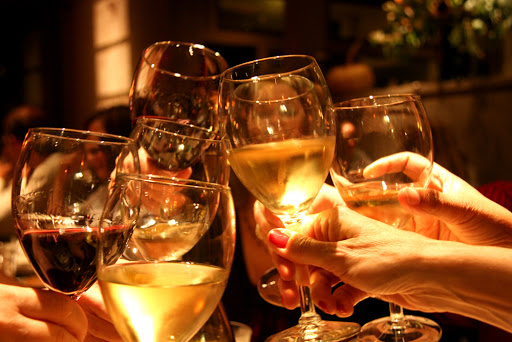 The wine business is still tricky in Vietnam today for several reasons. The main obstacle is that purchasers usually don't buy wine from wine shops. There are different reasons for this, like, below-par range of products or stores overpopulated with staff results in the customers feeling uncomfortable, which hampers their ability to select the right wine. 
Often the workers are inadequately trained with product knowledge as deficient as the customers. This leads to an irregular and sometimes disappointing purchase. If you are looking for the ability to know wine and wine shops in Saigon, this is the perfect place to learn about it.
French Wine
The Vietnamese market is dominated by French wine. Bordeaux is one of the most famous among all French wines in Vietnam. As the Vietnamese wine market grew, the supremacy of French wine has slowly been drained out.
Back in 2007, the dealing of French wine summed up to 46.8 percent of the imported merchandise. But in current years this amount has dropped to somewhat of 15 percent. At the same time, imports from Chile skyrocketed almost ten-folds. 
Italian Wine 
Even with a small share in the market, Italian wine has been a growing influence in Vietnam in current years. They have got appreciable success in wine shops in Saigon, Vietnam. This wine is also very easy to set up with Vietnamese cuisine.
Marketing like social networks, forms of word-to-mouth, and other forums has played an essential part in the skyrocketing of Chilean wine in Vietnam, which has marked its place in people's everyday events. 
Modern-day agreements of trade between Chile and Vietnam have helped raise the quantity of Chilean wine accessible by a large extend. Regardless, French wine still has a demand compared to Chilean wines regarding gifting purposes. Chilean wines are considered to be cheap for occasional purposes. 
Selecting the Right Glass for Drinking Wine
Your glass has to be different according to the type of wine you drink. Glasses for red wine are usually more portly and taller in size, whereas glasses for white wine are slimmer. Sparkling glasses and champion glasses are even narrower than white wine glasses. Any glass has four parts – the rim, bowl, stem, and foot. 
Look Past the Label
Labels that are classy looking, the ones with decorated logos and fancy type, come out on top. There are rumors that Vietnamese purchasers' have a higher chance of going for castles printed on a label. This indeed makes sense. Except for domestic consumption, wines are presented as gifts and when visiting for dinner at a friend's place. The attractive looking the bottle, the more it aids the guests' appearances. 
Do's
Choose a known grape, spinning the bottle around to analyze the tasting notes.
Don't
Do not recklessly select a wine because it has a French chateau's striking image imprinted on the bottle. Check your feelings for the wine prior with a bit of research ahead of committing. 
Considering all the material provided above, hopefully, the information is helpful to you. There are also a lot of aliment benefits to wines in Vietnam.