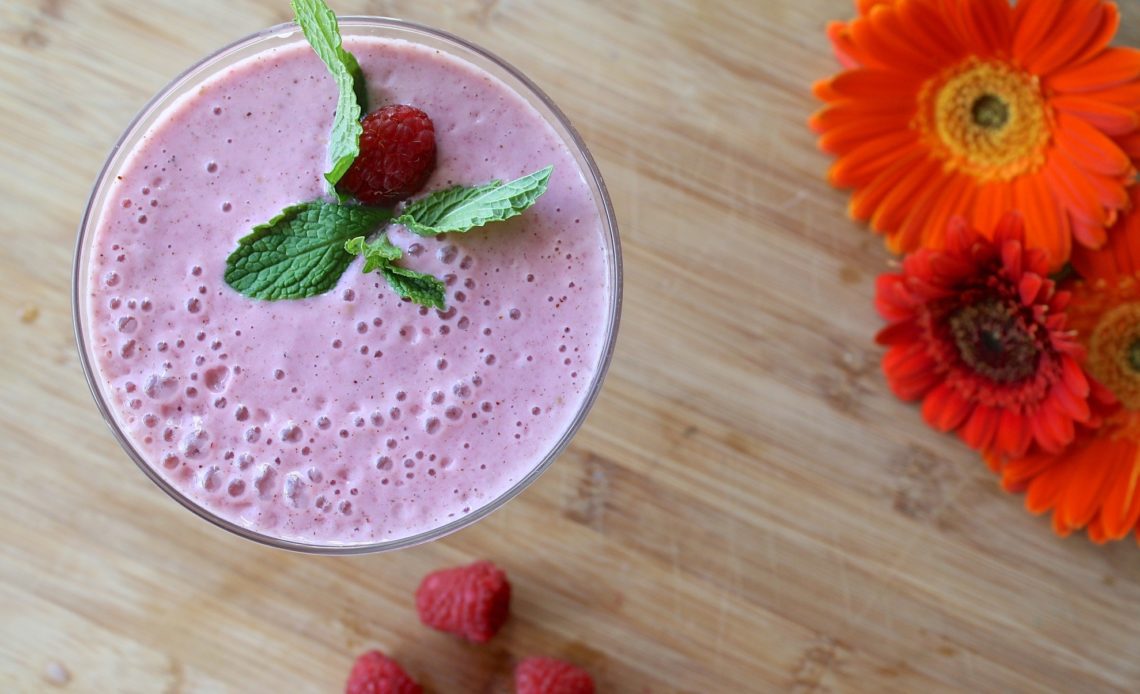 Summer will be here before we know it, so it's time to break out the blender and make some delicious smoothies. If you're tired of your same old smoothie recipes, we've got the key ingredient that will take them up a notch: acai. 
Acai berries are delicious and insanely good for you, and they can elevate any smoothie from boring to exciting. After a long winter, you'll love incorporating the benefits of acai into your routine this spring and summer.
Keep reading to learn the health benefits of acai and the best acai smoothie recipes that you need to try.
What Is Acai?
Acai, pronounce, AH-sigh-EE, is originally from South America. It's a palm plant that produces beautiful purple berries. They can be eaten raw, but they are most commonly used in juice, smoothies, and acai bowls. 
New research into the benefits of acai berries is coming out all the time. Their claim to fame is that they have a higher amount of antioxidants than cranberries, raspberries, blueberries, blackberries, and strawberries. 
They're also low in sugar, which is why they claim superfood status over so many other berries. Historically, acai berries were used in the Amazon as an ancient form of medicine. Amazonian tribes found that when they ate acai berries regularly, they were sick less and had more vitality. 
Acai berries only became popular in western countries a few years ago, but now you can find them everywhere. From smoothies to energy bars, everyone is jumping on the amazing acai berry. 
You can find them frozen, in puree form, or raw.
The Benefits of Frozen Acai
Frozen acai berries have tons of benefits, which is why you should add them to your smoothies as soon as possible. 
The main benefits are:
They're loaded with antioxidants

They can lower your cholesterol

They're amazing for your skin health

They're detoxifying

They boost brain function

They increase blood flow
This list barely scratches the surface of acai berries' amazing benefits. Read more about the benefits of frozen acai here. 
The Best Acai Smoothie Recipes
Acai blends well with all kinds of flavors. Whether you prefer sweet smoothies, grounding smoothies, and everything in between, frozen acai is the perfect compliment. Give one of these recipes a try ASAP.
Mixed Berry Acai Smoothie
Recipe originally from Among Other Things blog. You can't go wrong with mixed berries, and the greek yogurt in this smoothie will make it perfectly creamy. 
Ingredients:
A big scoop of full-fat greek yogurt

A handful of frozen or fresh Acai berries

A handful of mixed berries

A tablespoon of almond butter

A generous splash of almond milk
Add all ingredients to a high-powered blender and blend for one minute. 
Tropical Acai Smoothie
Recipe originally from Detoxinista.com. Beach, anyone? You can at least feel like you're in the tropics with this island-inspired smoothie. 
Ingredients:
100 grams of frozen acai berries or puree

2 soft and pitted Medjool dates

1/2 cup of fresh orange juice

One cup of frozen ice cube chunks

Large handful of fresh or frozen spinach

A handful of ice cubes
Add all ingredients to a high-powered blender and blend until smooth. For a thicker smoothie, add more ice cubes. 
Oat Berry Acai Smoothie
Recipe originally from thesecretingredientis.com. Oats add protein and nutrients to this smoothie, making it a great meal replacement. 
Ingredients:
2 frozen bananas

1 acai berry packet

1 1/2 cups fresh strawberries

1 cup fresh blueberries

3/4 cup steel-cut oats

3/4 cup yogurt

1/4 cup almond milk

2 teaspoons chia seeds
Add all ingredients to a high-powered blender and mix. If it's too think, add more almond milk until it reaches your desired consistency.
Acai Green Smoothie
Recipe originally from Elizabethrider.com. There's nothing better than sneaking in some extra greens into a smoothie, but you won't even taste them thanks to the amazing flavor of the acai berries. 
Ingredients:
Splash of unsweetened frozen acai juice

2 very large handfuls of washed baby spinach

1 small banana or 2 tablespoons avocado (or half each)

3 tablespoons raw cashews 

1 cup purified water 

about a teaspoon of raw honey, to taste

4-5 ice cubes

optional: 1 teaspoon chia seeds
Mix all ingredients in a blender until smooth. Add more water if needed.
Cacao and Maca Acai Smoothie
Recipe originally from Wendypolisi.com. Cacao nibs, which are in the same family as cocoa, are a great source of protein, healthy fat, and fiber. They add a great chocolatey taste while still being low in sugar. 
Maca powder is also a great smoothie addition. It's known to boost your mood, sports performance, and even your libido. 
Ingredients:
2 cups cashew milk

1 banana peeled and sliced

1 cup strawberries diced

1/4 cup acai powder

1 tablespoon raw red maca powder

1/2 cup ice

2 tablespoons cacao nibs for garnish
Combine all ingredients in a blender and blend until smooth. Garnish with cacao nibs.
Coconut Blueberry Acai Smoothie
Recipe originally from mysolluna.com. This recipe uses coconut water, which is incredibly hydrating and adds more flavor nutrients than just plain water. 
Ingredients:
¾ cup coconut water

1 medium banana

1 cup blueberries

1 packet of unsweetened acai fruit puree
Add all ingredients to a high-powered blender and blend until smooth. If it's too thick, add more coconut water. 
Purple Power Superfood Acai Smoothie
Recipe originally from firmittenkitchen.com. This recipe is packed with antioxidants from the cherries and berries, and the purple color is to die for. It uses acai powder, which is a really convenient way to add more acai to your life.
Ingredients:
1/3 cup liquid of choice (coconut water, unsweetened non-dairy milk, water)

1/3 cup frozen cherries

1/3 cup whole frozen strawberries

1/4 cup frozen blueberries

1 tsp acai powder
Blend all ingredients together until smooth. You could also add nut butter or protein powder to this recipe to make it more filling, or a handful of baby spinach for extra greens.
Try Acai Smoothies Today
Now that you've got these acai smoothie recipes, what are you waiting for? Try incorporating acai berries into your smoothies today. You'll never go back after you experience the flavor and health benefits of frozen acai.
For more health resources and recipes, check out the rest of the blog.