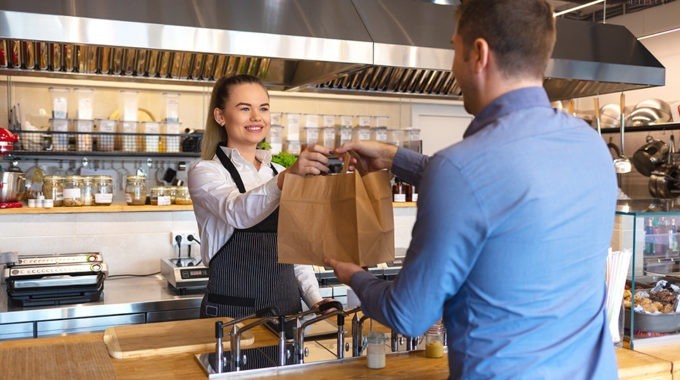 Becoming a restaurant owner takes leadership and ambition. However, having an effective plan can determine how successful you will become. Owning a restaurant can be exhausting in nature, but rewarding in the long run.
Geographic Location 
Considering the perfect geographic location for your business is imperative to give your restaurant a fighting chance. Think about foot traffic, highway travel, and parking to fit the needs of the consumer. Steady traffic to your eatery will increase revenue and profit for the long-term. Knowing the importance of the restaurant location can be detrimental to your business. Factors such as crime, zoning, and weather can greatly affect profit and loss and can help or hurt your business plan.
Restaurant Layout
Customers deserve the best service possible. Everything that is needed to bring your restaurant to life starts in the kitchen, so make it count. Next, think about the perfect dining space for your customer. There are several ways to entertain your guest depending on the size and space of the eatery. Will they dine in or out? Will they be at a bar setting or at a table? Know the laws in your state pertaining to your business. More than likely, you will need a working restroom in the building . These elements are all part of the recipe for a perfect dining experience.
Restaurant Type
The type of restaurant you will open depends upon your business plan. Take into account the kind of patron you will serve. Whether you choose to entertain nightlife crowds or the whole family, they are sure to have their needs met if your business plan is full of design and charisma. It is a tough choice to pick between fine-dining and quick and ready-to-go food.
Restaurant Inventory Management
 Every restaurant needs it's own special and unique design, however to be a great restaurant owner you must show due diligence when it comes to restaurants inventory management. Needless to say, all food containers, cold and hot; every food product just the same should be counted by first in first out procedures. This ensures proper sanitation of expiration dates and that all items are counted.
In addition, you never want to tell a customer that an item that is advertised at your restaurant is unable to be sold. To cook your restaurants inventory management, you will need equipment to cook your food such as: grills, microwaves, brick ovens, etc. Utensils are necessary as well for the cleanliness of all food handling. Proper PPE against a world pandemic are also essential to ensure that all customers are protected at your business. It is critical to invest in cleaning supplies for your kitchen, dining area, and restroom to keep the business safe and secure from airborne germs.
Current Cooking Trends 
As a restaurant owner, it is imperative to stay up to date on current cooking trends and procedures. For example, presentation of the menu item can increase the sale. Healthy trends such as gluten-free and vegan options can be optional and tasty for the consumer.
To Chef or not to Chef?
The level of expertise that you bring to your restaurant can be the make or break for the future of your business. The organization of your kitchen depends on the money you will make. Communication is the key to breeding success. Hiring a chef can bring order to the mainframe of your establishment. If you hire employees, they will need to be overseen and properly trained for your restaurant. Also, consult a professional for your bookkeeping and accounting.