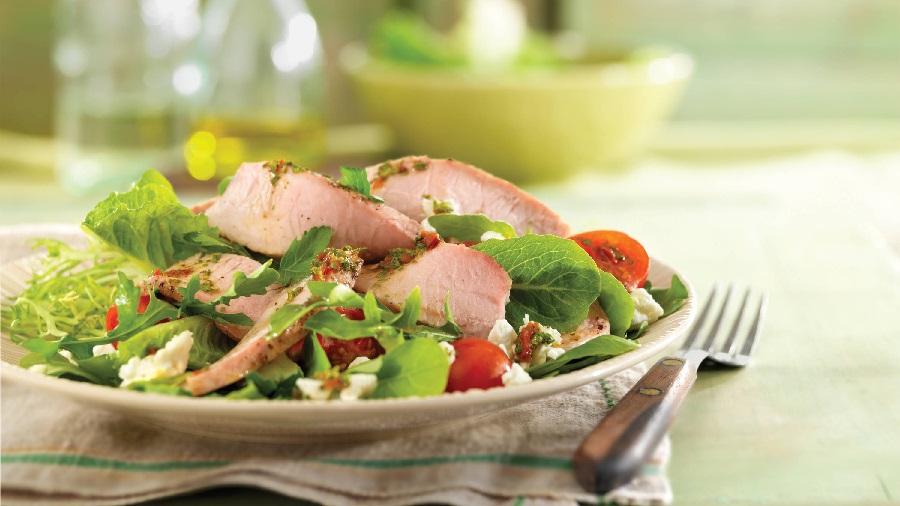 Foie gras is a calorie and fat-rich food, which is also rich in vitamins and mineral. It is obtained from the fatty liver of duck or goose. It is a French delicacy, which is now worldwide famous. In initial days, foie gras was obtained only from the goose fatty liver, but with time when goose was scarcely available and expensive as well, people thought of duck as a substitute.
To obtain a fatty liver, some ducks and geese are overfed to gain weight. Overfeeding makes them fat and mono-saturated and saturated fat accumulated on the walls of the liver. This liver is either converted into a velvety creamy texture called pate or cut in blocs for grilling or frying. In any form, foie gras is a delicacy that can be enjoyed with any drink, snacks, and savoury dish.
Foie Gras Gourmet deals in the best quality of foie gras that is obtained from small businesses. These small businesses have a specialist that works hard to obtain foie gras through the natural process so that its texture and flavour is retained. Foie Gras Gourmet is an online site that not only provides varieties of foie gras products that suits different tastes, but it also gives all information on foie gras. You can also check some their savoury dish and foie gras salad recipes on their website. They provide free shipping worldwide if the order is greater than 69 euros in EU, 99 euros in USA and Canada, and 129 euros in other countries.
Fatty liver may sound unhealthy, but this type of fat is always healthy. As mentioned above, it also contains copper, iron, Vitamin A and B12 which is good for energy level and increasing RBCs. Still, a balanced diet is always helpful to maintain a healthy body. Therefore, if you want to have foie gras frequently, then try them in salad form.
Here are some salad recipes that include foie gras –
Foie Gras Salad (Serves 4)
Ingredients
whole duck foie gras – 200g
lettuce heart – 100g
marinated peppers and green beans – 50g
10-12 thin toasted baguette slices
pine nuts – 10g
Hazelnut oil, freshly ground pepper and Fleur de sel
Recipe
Arrange the lettuce leaves on the plates, top with marinated peppers, green beans and pine nuts.
Place the slices of toasted baguette and foie gras on top of the ingredients and the lettuce leaf.
Add a few drops of hazelnut oil, sprinkle fleur de sel and freshly ground pepper. Ready to serve.
Foie gras with Perigourdone salad (Serves 4)
Ingredients
duck Foie Gras – 1 bloc
sliced Duck Gizzards – 1 Can
smoked Duck Magret, pre-sliced – 1 packet
Any salad
Olive oil with white truffle, Balsamic vinegar, salt, pepper and walnut kernels
Recipe
Put the can of gizzards in a frying pan and fry them until brown.
Prepare the vinaigrette sauce.
Put the salad of your taste on the plate. This can be bean sprouts, fresh leafy vegetables, cherries, berries, etc.
Add the slices of smoked duck Magret and foie gras in lukewarm gizzards.
Sprinkle walnuts and before serving, add the vinaigrette sauce.
Foie Gras is a meat that can be prepared in any form. As long as you're creative, you can prepare anything for it. Just enjoy the flavourful foie gras blocs or pate with snacks, crackers, wine, champagne and any savour dish.