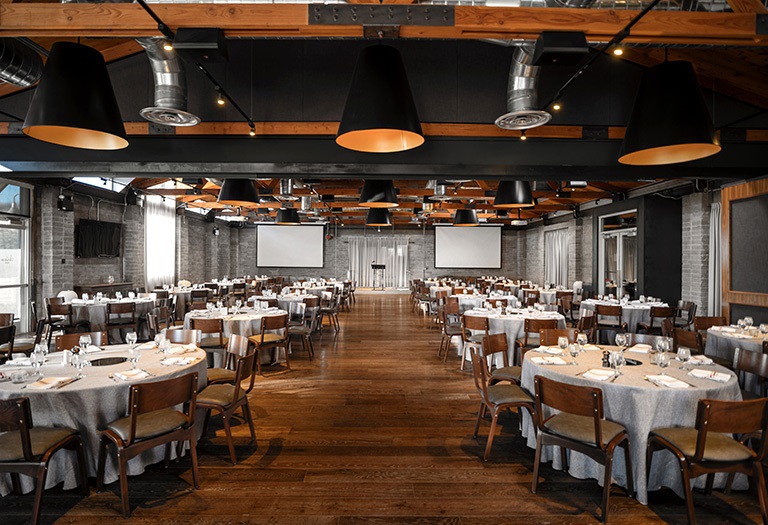 Impression is the basis of how people remember special experiences or moments. For event planners, it is not always an easy thing to leave a long lasting good impression on the attendees and it requires careful and serious strategizing to pull it off.
Holding your events in Scottsdale restaurant at Scottsdale airpark is a one of a kind experience that can make the occasion more unforgettable. Planners can unleash their creativity as they design a special environment that will make the excitement of the attendees soar through the roof before, during and even after the event. 
Below are the top benefits of holding events in Scottsdale at exceptional venues: 
Up Your Event Planning Game 
Holding your events at alternative venues isn't as simple as 1-2-3. You have to think outside the box and be ready to take on the challenge. Do you welcome challenges? If yes, why not opt for unique venues? Choosing this route will not only up your event planning game as it is also guaranteed to please all attendees. These special venues may come with higher price tags that traditional spaces and there might be a few hindrances along the way but you can be sure that everything will be worth it. 
Make Your Events in Scottsdale More Memorable 
It is more likely that attendees will remember a meeting if they find the venue fascinating. If you will try to recall your own favorite memories, the surroundings are probably the first thing you will remember. The same rule applies to planning memorable occasions. The setting of the event plays a pivotal role in crafting treasured memories and experiences. 
It's More Appealing to the Eyes 
In general, unique venues have more spectacular interior elements and outstanding architecture.  Your attendees will surely be filled with excitement if visually appealing elements surround them. 
A Refreshing Change 
Event planners should consider going off the beaten path and veering away from the same old traditional events. The venue has a big role in the kind of experience that the attendees will have. Going for a different kind of venue can create that refreshing change and can even improve the attendance for your events in Scottsdale. 
Good Value for Money 
Cost is also a consideration and the thought of choosing unique venues might be enough to make prospective attendees think twice. But, the beauty of these exceptional venues is that they can offer more value to attendees, enough to outshine any concerns with budget. 
Tips on How to Choose Alternative Venues for Events in Scottsdale
What kind of event are you planning? What is your number one priority for it? If the event is based on beverage or food, a museum might not be an ideal option. Make sure you know the restrictions in the venue. Does the place prohibit food? Is there available Wi-Fi access? Is the event about networking opportunities? Choose the venue according to the theme and use the built-in décor to your advantage. 
If you are looking for the perfect venue for your events in Scottsdale, Volanti Restaurant is one of the most amazing places that are great for any type of event you have in mind. It is the only plane-side access catering venue at Scottsdale Airpark. Volanti hangar events offer a unique experience. Guests can dine and same time enjoys the picturesque views of the McDowell Mountains.