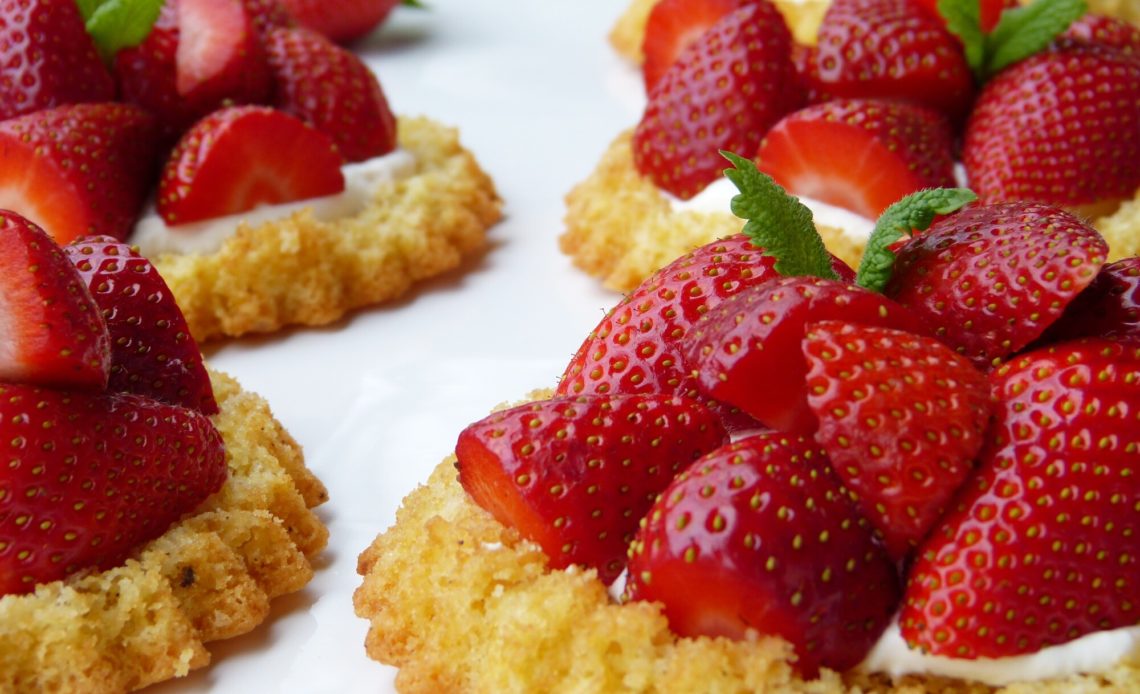 While there is a lot of debate over the legitimacy of gluten allergies/sensitivities, several health professionals are on board with the condition's validity. As a matter of fact, some speculate that as many as 20% of the U.S. population carry some form of gluten intolerance.
Whether you've been diagnosed as part of that category or suspect you may be part of it, if you love baking, it will behoove you to start learning how to bake gluten-free.
Making gluten-free desserts and other treats can be tricky for beginners because, frankly, gluten-free cooking doesn't work as well as baking with gluten. With some adjustments though, you can still come away with delicious, non-aggravating foods.
Keep reading to take in our top 8 tips on how to nail gluten-free recipes!
Use More Baking Powder
Are the gluten-free deserts you're trying to bake in need of a rising agent like baking powder or baking soda? If they are, you may find that more is more.
Gluten plays a role in keeping your dough in-tact which can be helpful when it's time to rise in the oven. Given that gluten is being removed from your recipe, we've found that overdoing your baking soda or powder ingredients can offset gluten's loss and give you a solid rise.
Go Small
You'll hear us mention a lot in this post that gluten is a primary driver of stickiness/togetherness in dough. Since you'll be removing it, you're going to find that a lot of your recipes crumble a lot more easily.
If you're tired of pulling your gluten-free cookies out of the oven only to watch them crumble the moment you scrape them off your baking sheet, try going small.
The smaller the surface area of your gluten-free desserts are, the stronger they will be. That means a much lower chance of crumbling upon pick-up, even without gluten!
Try Lower Temperatures
This gluten-free baking tip is for you sweet bread lovers out there. If you're having trouble getting your bread to brown the way a standard loaf would when you remove gluten from the mix, try lowering the temperature.
Some people say that by reducing your oven temp by 25 degrees and elongating the amount of time your dish bakes proportionately, your food will brown more reliably.
Give Your Dough Extra Time
Whether you're making gluten-free deserts or something of the savory varietal, chances are, your fresh dough will need to sit for around 30-minutes. Whatever your dough's requested sit time is, if you're baking gluten-free, we recommend doubling it.
That may sound excessive but believe us when we say that the longer you give your gluten-free dough to sit, the more "stuck" it'll be which will make it easier to work with and will help prevent crumbling in your dishes.
Add Stickiness
Are your creations crumbling no matter what you try to do? If they are, try adding a stickiness agent to your dough to help it out.
Leveraging sweet rice flour can aide to that end. You might also want to add some gelatin, agar, or gums to your dough, although, gums could upset your digestive tract which may make that conversation a non-starter.
Know Your Flour
The flower you use is going to be at the heart of your gluten-free prospects. That means you can't walk into a store, buy $.99 white flour and expect to enjoy a baked treat free of gluten.
Some of the flours you can use if you have gluten-free ambitions include the aforementioned sweet rice flour, sorghum flour, millet flour, and teff flour. You might also want to try cassava flour.
Put Your Mistakes to Work
You'll quickly come to realize, especially as a gluten-free creations beginner, that you'll encounter a lot of kitchen "mishaps." These mishaps, for most bakers, end up in the trash.
Don't follow that waste trajectory!
By thinking a little bit, you may discover that your gluten mistakes can work for alternative purposes. For example, we've seen savory gluten mistakes get broken down into bread crumbs which can be used for a variety of dishes.
Have sweet gluten mistakes? Do they have the texture that could be good for breakfast cereal?
If they do, break them down, throw them in a bowl, cut some fruit over them, and stir in some milk.
Don't Chase Perfection
We've said it once and we'll say it again – gluten-free baking is tough. Even in the best of circumstances, your creations may not turn out exactly how they look in your head or how they look on that cooking blog.
Don't sweat that!
You need to start with gluten-free baking knowing that perfection is a ghost you're not likely to catch. So, celebrate imperfections and know that they represent a less irritating, healthier eating experience.
Baking Gluten-free Desserts and Other Treats Is an Adventure
Several people we talk to about getting into baking gluten-free desserts, savory dishes, and other treats are intimidated by doing so. Even experienced bakers won't dare foray into gluten-free given the challenges it represents.
We hope you don't inherit that fear as you mull over entering the gluten-free arena. After all, baking without gluten is a fun skill to master and the process of honing your gluten-free skills is one of the greatest adventures budding bakers can embark on.
We wish you tons of success experimenting with dishes sans gluten. If you find yourself in need of more baking tips and tricks along the way, check out the additional content we have posted on our blog.