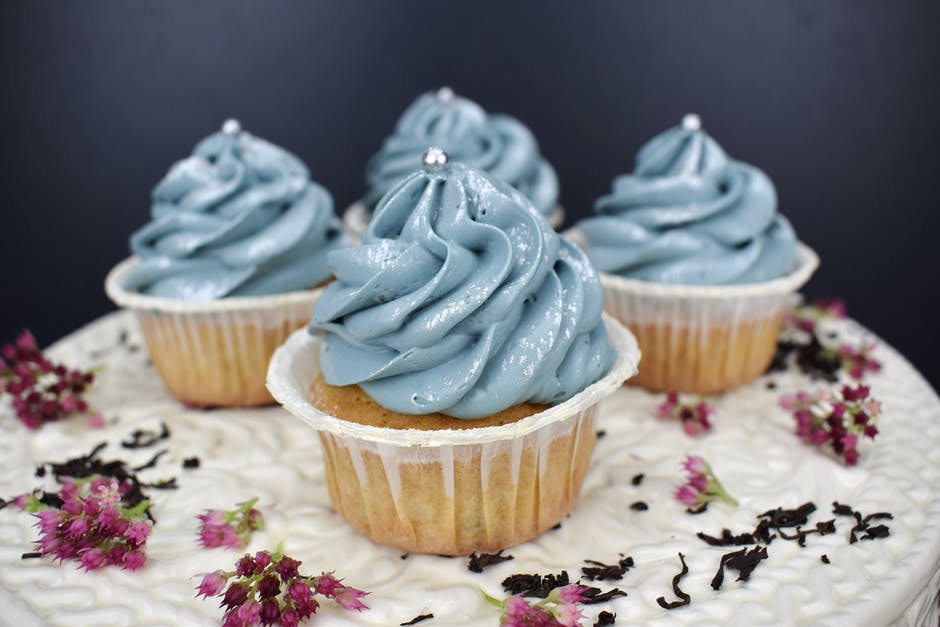 Nearly 74% of American consumers want to try new and exciting cake and pastry experiences.
Baking cupcakes is the best way to enjoy your colorful creations and share them with your loved ones. But perhaps you're struggling to bake the ultimate cupcake and you're looking for inspiration.
Sounds familiar? Luckily, you've come to the right place. Here are our best seven tips for cupcakes. 
Only Use Room Temperature Ingredients
One of the top tricks to baking cupcakes perfectly is using the best ingredients and keeping them at room temperature. 
For instance, avoid buying cheap butter because it contains more water which will alter the flavor. You should also choose an unsalted variety so you can control how much salt to add to your cupcake batter. 
You must also keep these at room temperature as cool ingredients don't blend as smoothly which results in clumps. It will also make the cupcakes dense rather than light and fluffy. When you're ransacking your pantry, check the expiration date on everything even your baking powder and soda so the cupcakes don't flatten.
Check your baking soda is fresh by adding it to vinegar and seeing if it bubbles. And test your baking powder by mixing a teaspoon with hot water, if there isn't a reaction then you'll need a replacement. 
Further, it sounds obvious but follow the exact measurements as there is no room for error in baking. Make sure you weigh your baking powder and soda as it could jeopardize your entire batch of cupcakes. Plus, avoid swapping out eggs or ditching sugar for liquid sweetener as it could ruin your baked goods. 
Don't Overmix the Batter
"How can I make cupcakes turn out better?" you ask.
When you're mixing the dry ingredients with the wet, make sure you don't overmix the batter otherwise it'll create gluten. This is fantastic for bread but it will turn your cupcakes chewy and tough which isn't ideal. 
As a general rule, blend until there are no more pockets of flour or lumps. 
Fill Cupcake Pans to the Right Measurement 
If you want to learn how to bake perfect cupcakes, fill the cupcake pan to the appropriate measurement. Never freehand the pouring as you'll end up with cakes of varying sizes that may not properly bake.
And make sure you use premium, grease-proof liners so the cupcakes don't stick to the sides of the wrapper. You should also oil the top rim of each pan so it's easier to take them out. 
Use an ice cream scoop to fill the pan as it's neat and accurate. You should fill each pan between 2/3 to a 3/4 full so the cupcakes don't overflow in the oven. If you're a newbie, try filling and baking one cupcake before baking a whole batch. 
Bake in the Center of Your Oven
Use an oven thermometer to set the optimal heat so your cupcakes bake properly. This is crucial if you've got an older appliance because the temperature fluctuates so double-check before popping your cupcakes in. 
One of the top tips for baking cupcakes is to place the pan in the center of the oven. The placement is crucial as it guarantees good airflow and evenly distributes heat so your cupcakes are properly baked. 
If your oven often plays up, rotate your cupcakes halfway through for the best results. But don't do this any sooner otherwise the cakes wouldn't have set in time. 
And although it's tempting, avoid sneaking a peek because when you shut the door, air bubbles in the batter may burst and you'll have dense cupcakes. Plus, you don't want any cool outside air to disrupt the batch's structure when they're starting to rise. 
Use the Bounce-Back Test
The best way to check whether your cupcakes are done is by using the bounce-back test.
To do this, take the pan out of the oven and gently press down on each cupcake. If the cupcakes bounce back, they're done but if you've left a finger-sized dent then pop them back in.
Or, if you've got a toothpick handy, you could pierce the center of each one and if they're clean, your cupcakes are ready. 
Let the Cupcakes Cool 
One of the best baking tips for cupcakes is to let them cool off. Remove each one from the pan and place them on the counter or wire rack otherwise the heat will overcook the cupcakes and dry them out.
Avoid frosting your cupcakes too soon as the warmth will instantly melt it. When they're ready to frost, make sure you cover the entire top to keep the batch moist for longer. This explains why so many bakers frost their cupcakes when it's for a display or an event. 
Store Cupcakes Properly 
When your batch has cooled, place them in an airtight container so they stay moist. A large Tupperware box works great or you could wrap them tightly in plastic wrap. 
Cupcakes retain moisture for several days but then store them in the refrigerator or the freezer. Want to enjoy them now? Then serve your beautiful cupcakes on a 5 Tier Round PRO Cupcake Tower for your loved ones to enjoy. 
Those Are the Top Baking Tips for Cupcakes
Hopefully, after reading this article, you now know the top baking tips for cupcakes. 
Make sure you buy high-quality ingredients, leave them at room temperature, and use exact measurements as there is little room for error. You must also pre-heat your oven, let your cupcakes cool off, and store them properly so they stay moist. Happy baking! 
Did you find this article helpful? Great! Then check out our other Food-related posts.