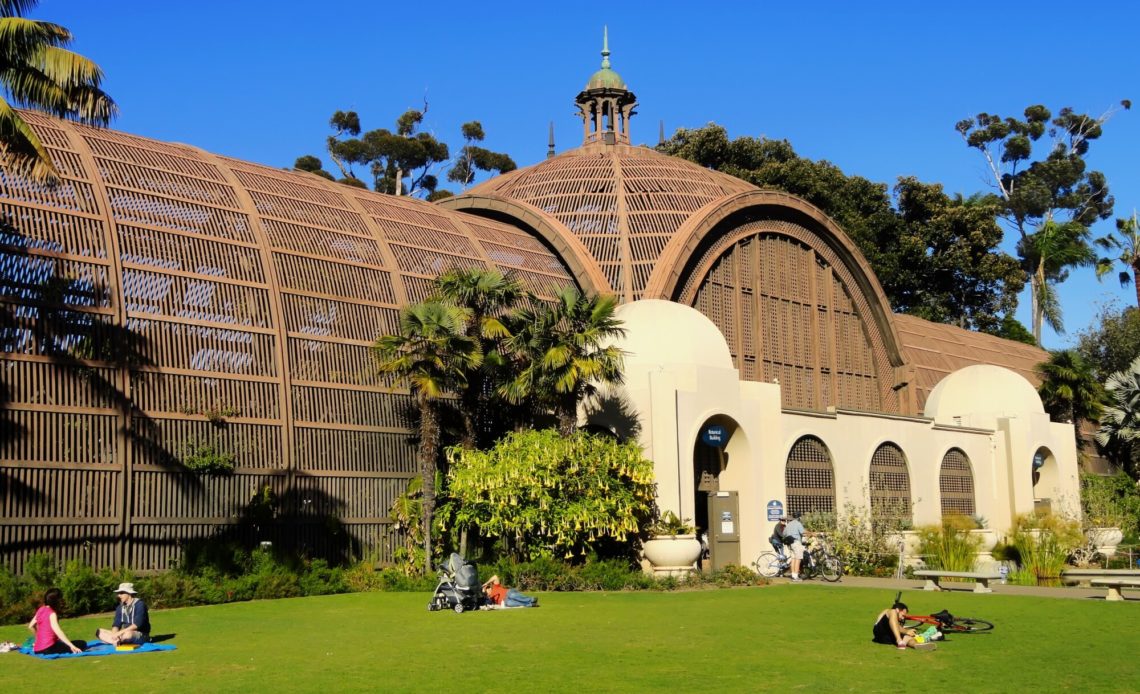 Dating in SoCal represents a double-edged sword. While San Diego and surrounding communities offer endless natural settings ripe with romantic potential, sticking within a budget can prove challenging.
From parking fees to high-end restaurant bills, it's easy to bust your bank account. Fortunately, if you don't mind stepping outside of the box, there are many fun, memorable, and affordable date ideas that work with just about any budget.
From nostalgic to adventurous, check out these creative ideas.
Step Back in Time at Belmont Park
Dating can be an awkward business, especially the first few times you meet up with somebody new. There's no better way to take some of the pressure off than a date that lets you both channel your inner children. 
Head to Nostalgia Town to play carnival games, watch people, and indulge in street food at Belmont Park. Approaching its centennial anniversary, this vintage gem near Mission Bay still hosts the Giant Dipper, a historic wooden roller coaster with a maximum speed of 48 miles per hour. 
Sure, it's only good for a mild adrenaline rush, but at $6 a ride, it's an excellent way to get to know your date. It's a laidback way to spend an evening and find out whether the butterflies in your stomach are from the Giant Dipper or an electric connection.
Chase the Sunset at Torrey Pines
If you're looking for an uber-romantic evening stroll with the one you're getting to know (or already love), there's no better place than Torrey Pines State Reserve. Located 20 minutes north of La Jolla, you'll enjoy beachside access and stunning views of the Pacific.
The area offers several picturesque hikes. If you time one of these excursions around 6 or 7 pm, your walk will culminate in a breathtaking sunset juxtaposed against the beauty of the rugged San Diego coastline.
Afterward, head back to La Jolla for an intimate glass of wine and tapas or small plates. You'll enjoy additional time to get to know one another without busting your bank account. 
Catch a Drive-In Movie
Every Wednesday, The imid-century Pearl Hotel hosts one of the most unique experiences in town, their Dive-In Theatre. Yes, it's a shameless play on words, but you'll find this experience the perfect admixture of kitschy and sophisticated.
The Pearl Hotel has a laid-back vibe that transforms watching vintage films into a one-of-a-kind experience. The free weekly movie social is held poolside for those who would like to go for a dip.
While enjoying a classic movie, order delish apps and cocktails at the newly revamped Charles and Dinorah restaurant. Past cinematic experiences have included Jaws, Wet Hot American Summer, and The Parent Trap. 
After dinner, pull up a pool chair to finish watching the silver screen or hop into the pool to finish the show. There's no better way to clear the mid-week hump, and your date will never forget this imaginative, eclectic night on the town. 
Explore Balboa Park and the San Diego Zoo
The cultural heart of San Diego remains Balboa Park. You could easily spend a week exploring this gorgeous location, with its Spanish colonial architecture and lush grounds. Seventeen museums, covering topics from dinosaurs to photography grace the grounds. 
What's more, don't forget to take your date on a stroll through the free botanical garden inside the park. Then, settle in for wine and delectable appetizers with a visit to Civico by the Park, an authentic Italian kitchen. 
You're also within easy walking distance to the iconic San Diego Zoo, known for its famous pandas. But you'll fall in love with the zoo's giraffes, elephants, rhinos, and more, too. Throughout the zoo, you'll find lush landscaping perfect for a relaxing pause in your walk through the grounds.
One spot not-to-be-missed is the Scripps Aviary in Gorilla Tropics. Flora and fauna in this area have been hand-selected to provide the feeling of an African forest, but without the poisonous snakes and man-eating carnivores! (We're sure your date will thank you for this.) 
Stroll Around Seaport Village
For a casual mid-afternoon date, head into downtown San Diego's Seaport Village. This darling area contains more than 50 boutiques and unique shops. You'll find a specialty shop for just about anything you and your date's hearts desire. 
If you're after spicy treats, head to Hot Licks where you'll find two whole walls dedicated solely to hot sauces from all over the world. These include San Diego's award-winning Ring of Fire. Other fun shops include the San Diego Surf Co., Alamo Flags, and the Village Hat Shop.
At Something Sweet, find out what tickles your date's sweet tooth. And don't forget to check out Americana at its finest at the American Nostalgia store. 
Seaport Village also contains 13 restaurants and many venues for outdoor entertainment. Live musicians take the stage from 12 noon to 4 pm daily ear the Carousel area. On Sundays, head to the Lighthouse District where the music starts at 12 noon and goes until 3 pm. 
Don't forget to snap selfies with your special someone at the Koi Pond or get your caricature done at Funny Features. If you're looking for a truly unique treat, splurge on a horse and carriage ride. Not only will this ramp up the romance, but you'll gain access to stunning ocean views that are simply magical. 
San Diego Date Ideas
When it comes to San Diego date ideas, there's no end to affordable, romantic options. But you must be willing to step outside of the box and try something new and eclectic. Whether it's movie night at the vintage Pearl Hotel or a horse and carriage ride at Seaport Village. 
You're also in for plenty of adventures and activities at Balboa Park and the San Diego Zoo, and who doesn't love the chance to play carnival games and go on old-time rides at Belmont Park? Torrey Pines State Reserve represents another fantastic option for a gorgeous Pacific Coast sunset. 
Are you ready for more date night ideas? Check out our incredible recipes, which will make hosting a date night in a culinary treat.