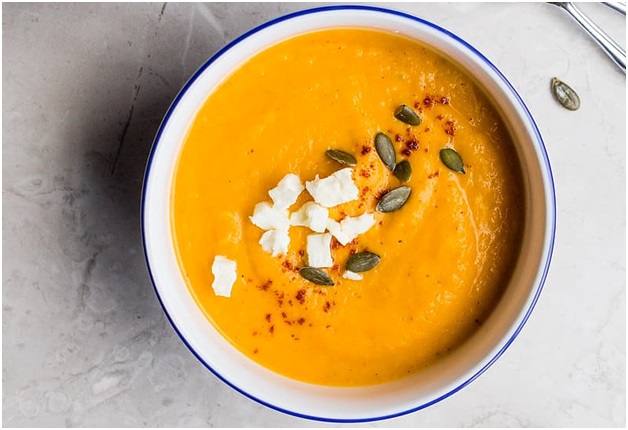 Nachos with cheese sauce is one of the best snacks or appetizers for every occasion. It's easy to make, and most importantly, everyone likes it, how often do you find people who don't like cheese? Very rare, right?
But when you open an entire container of liquid cheese sauce, it can be problematic if your kids/guestsdon't finish the entire lot. And during this lockdown period where you can hardly find enough food in a supermarket, you don't want to waste such precious cheese sauce. Wasting cheese sauce is entirely unacceptable.
If there is leftover cheese sauce, and you don't want to throw it away, what do you do? Don't worry; you can just freeze it and useagain when needed. Cheese sauce can lose its consistency upon freezing, but if you follow my tips, you can bring your cheese sauce back to normal, after freezing!
Before I share nacho cheese sauce freezing tips, let me tell you the most important thing. The shelf life of cheese sauce is the most crucial factor to consider while freezing it. If the cheese sauce doesn't have a long shelf life, there is no point in freezing it.
Considering the taste and shelf life of cheese sauce, my favorite is Pure Dairy's Anita cheese sauce. They have one of the best nacho cheese sauces in Australia andwith a240-day long shelf life, it's always my first choice. It's creamy, buttery, and has a consistent texture, also they don't use any nasty food colors, which is more than perfect when it comes to the readymade cheese sauce.
Importance of Nacho cheese sauce shelf-life
The cheese sauce lasts longer
You don't have to throwaway the leftovers – Freeze, and reuse.
Never run out of cheese sauce – you will always have some in your freezer.
Best and easiest snack during self-isolation
Now it's time for the nacho cheese sauce freezing tips. Here is a guide to save your leftover cheese sauce:
Step 1. Take multiple small airtight containers or freezer bags. Freezing cheese sauce, again and again, is not recommended. It will lose its taste and texture so, keep the sauce in multiple small containers and use one container at a time.
Step 2. Pour the leftover cheese sauce in a container and close it properly. If you are using a freezer bag, don't forget to squeeze out the excess air before sealing the bag. Air can damage the cheese causing freezer burn.
Step 3. Place the containers in the freezer until you need them
Step 4. To use the frozen cheese sauce, take out the container a few hours before you plan to use it. Don't get surprised if it looks different. While freezing oil and water gets a separate causing change in color. But it's normal all you need it a proper stir and reheating.
Freezing Tips
To freeze the leftover cheese sauce, make sure it doesn't contain other foods; dipping nachos in the sauce again and again will leave some chips inthe sauce. It's better to take a small amount of sauce and complete it rather than taking a lot out at once. Also, make sure the cheese sauce is not hot; let it come to room temperature before freezing. And if you want to maintain the freshness of sauce, freeze it as soon as you open the container. Take out enough sauce the first time, so you don't have to open the container again and again.