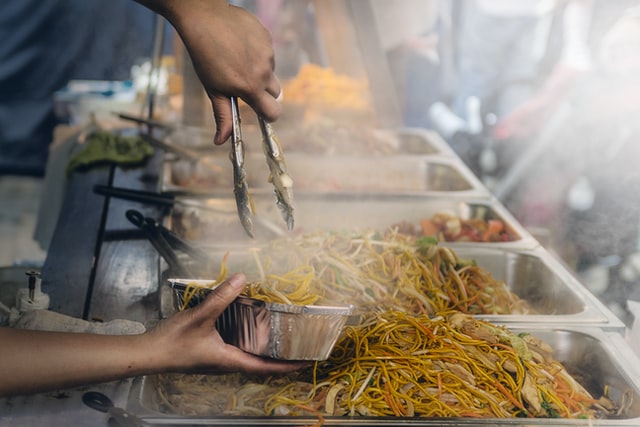 Restaurants now need to gear up for several things, online takeaway sales being one of them. But, since the majority of the customers are consistently switching to takeaway instead of dining in, restaurants need to be more prompt with including takeaway orders for your business.
With the lack of knowledge among several of the restaurateurs, they aren't always aware of what to do to ensure better sales. If you are struggling to make more takeaway sales for your restaurant, here are a few tips that you can take a look at, shared by the top restaurant finder website in the UK – Favouritetable.
Try Upselling
Much like clothes and shoes, upselling is a concept that you can use during your takeaway orders too. If you have an online technology that helps you manage your online restaurant takeaway orders, you can throw in a few more food items that the customer could potentially want to order. A side of brownie or a can of coke can be the perfect item for upselling. This helps increase your sales and brings you more profit amount too.
Leverage the power of your customers
Your customers are your biggest promoters and that is what you need to follow through. Every time that you deliver an order, add a sweet note, and ask them to promote the food and the restaurant on their social media platforms. This way, you get the free promotion that you didn't even know was possible. It adds good customisation to the order and also helps you enhance your takeaway sales.
Try social media promotions
The best way to bolster your takeaway sales is to take your restaurant online on social media platforms. If you have a new deal or discount coming up, post about the same on your social media pages and tag the place of your restaurant. This way, people close to you can discover your restaurant and even take upon the online ordering for the takeaway.
Sign up on an online ordering app
There are several food ordering applications available around you. If you want to be found by more customers in and around your area, sign up on one of these applications. It helps your restaurant gets seen and helps draw in more customers. The only thing you need to ensure as a restauranteur is to provide quality food and prompt services.
Put correct and justified pricing
You are not the only restaurant selling sandwiches around in your area. When a customer is ordering in their food or opting for takeaway, they want to get the best deal for their food. And, they will compare the prices of the same sandwich in multiple restaurants in the area. So, if you want to skyrocket your sales, you need to price your food right.
These are some of the best and effective tactics to enhance your takeaway sales. Having a good online food ordering system(get it here) for your takeaway is extremely important too. At the end of the day, you need to be smart with your strategies and think a step ahead.