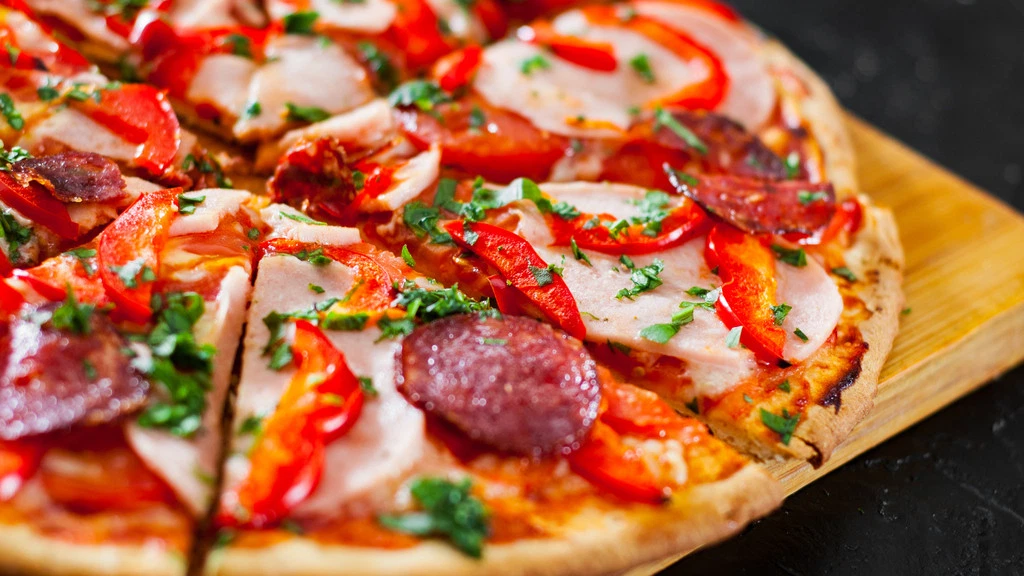 The Pizza Scene Is Strong Around The Motor City
The mouthwatering crust, melting cheese, and countless combinations of mesmerizing topping are all key components in forming the perfect slice of pizza. Almost everyone enjoys a delicious, piping hot slice of pizza. There are endless options of flavors and topping combinations that allow just about anyone to find their perfect slice. Due to the large popularity of pizza, there are several locations around the Detroit area that these hot savory pies are available for order. Finding the best places in the city to get one of the most popular pizza selections, a slice of barbecue chicken pizza, can be extremely challenging when unfamiliar with the city. Restaurants listed below are some of the top-rated pizza in Detroit and make sure to impress even the pickiest of eaters. 
Find That Perfect Slice Of Heaven
There is an abundance of highly rated pizza options available around the Detroit area, we have narrowed it down to the top five best places to grab a slice, or an entire pie, of heaven. No matter the combination an individual is searching for, it is found at these following hot spots. Because bbq chicken pizza has become such a popular pizza combination, these locations are also the highest recommended local spots for this specialty pizza. 
Sicily's Pizzeria & Subs
Located in the beautiful southwestern portion of Detroit, this local hot spot has been serving piping hot pies for over three decades. As a community staple since 1989, Sicily's Pizzeria & Subs has been voted number one in the city and offers freshly baked pies that provide diners with unbelievable flavors. It is one restaurant that is a must-try. They serve up a mean bbq chicken pizza completed with sauce, moist chicken, red onions, and extra cheese.
Green Lantern Pizza
A great local pizza joint with multiple locations, Green Lantern Pizza, offers Detroit residence some of the finest pizza in the area. A family-owned establishment; this local pizzeria has been serving up hot slices to the community for the past 55 years. The business has expanded from its original old farmhouse and continues to provide patrons with some of the top pizza around. Green Lantern Pizza is very well known for their delicious Barbecue Chicken Pizza that is smothered in cheese, bbq sauce, marinated chicken breast, red onion, and topped off with crispy bacon. The bacon on this pizza is sure to set it apart from others in the area.
Brass Rail Pizza Bar
This family-friendly community favorite is serving up hot pies that tend to be unique than other pizza joints. However, they do not lack in the flavor department. The Brass Rail Pizza Bar offers not only pizza but also offers traditional combinations and 52 different beers on draft. They serve up a delicious bbq chicken pie topped with melted mozzarella, sauce, sliced chicken, red onions, and bacon. Top any pizza order off with a refreshing beer to create the perfect meal.
Loui's Pizza
Famous for their thick dough that creates the foundation for their iconic deep-dish pizza. Loui's Pizza has been named one of the best pizzas in the country by Food Network. Local fans also claim their pizzas at Loui's to be some of the best pizza around. They provide patrons with a charming atmosphere and delectable fresh pies. Their bbq chicken pizza comes complete with oozing cheese, chicken, decadent sauce, all within a delicious charred deep-dish crust. 
Mootz Pizzeria And Bar
Located downtown, this pizzeria and bar present visitors a unique opportunity to indulge in a slice of authentic New York Pizza in the heart of Detroit. With countless topping combinations, Mootz Pizzeria And Bar has endless pie selections and caters to any eaters that come through their doors. In addition to their fantastic pizza options, this establishment also offers excellent food options for those seeking dishes other than pizza. A variety of menu options is beneficial because it allows the entire party to find delicious foods. 
Take A Chance And Find A Local Favorite
The best part about all of these top best local restaurants is that they all have some of the highest reviews and ratings in Motor City. Therefore, no matter where an individual chooses to order a pizza, they will be guaranteed to receive a mouthwatering deliciously hot pizza that will leave them wanting slice after slice. These top five places are local favorites that have been providing the community with flavor-packed pies for years. Plus, they provide patrons with some of the best barbecue chicken Pizza that is available within the city. No one should miss out on these delectable pies; hurry and get one fast!